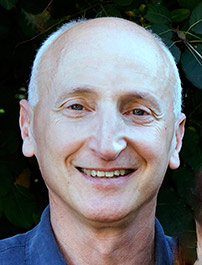 About Richard Shankman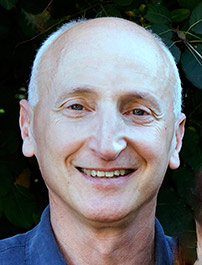 Richard Shankman lives in Oakland, CA.  He teaches classes and residential retreats at dharma centers and groups across North America
Richard began meditation practice in 1970, in a Hindu oriented yoga tradition, and spent several years living in an ashram engaged in concentration-based meditation practices. He transitioned to Buddhist practice in the mid 1970's, and has sat many silent, intensive meditation retreats for periods up to eleven months long.
Richard is the guiding teacher of the Metta Dharma Foundation, a non-residential meditation center in Berkeley, CA that offers a weekly meditation group, as well as monthly daylongs, classes, workshops, and residential retreats.
Richard is interested in how we apply these teachings and practices in order to live peacefully, with open hearts and in a way that creates less suffering and more well-being for ourselves and others.  He practices and teaches meditation that integrates compassion, mindfulness, concentration and insight as one path of practice.
Richard is the co-founder of Mindful Schools, a leading organization training educators to learn mindfulness and teach it to youth.  Through online and in-person courses, Mindful Schools has trained thousands of people, who have reached over 300,000 youth.
He is also co-founder of the Sati Center for Buddhist Studies, a study center that strives to balance scholarly inquiry into Buddhist teachings with serious meditation practice, believing that study and practice work together to deepen one's practice and aid in awakening. Their goal is to help participants explore original Buddhist texts and appreciate the richness of the tradition and lineage.
Richard has been active in bringing dharma and meditation practice into prisons, jails and drug rehabilitation programs in California. In the 1970's he taught meditation in San Quentin State Prison, the Marin County jail and a San Francisco drug and alcohol rehabilitation center. Although no longer actively teaching in the prisons, programs that he started are continuing in both the Salinas Valley State Prison and the Men's Correctional Training Facility, both near Soledad, California.
Richard is the author of The Experience of Samadhi: An In-Depth Investigation of Buddhist Meditation (Shambhala Publications, 2008), and The Art and Skill of Buddhist Meditation (New Harbinger Publications, 2015).
Richard holds a BS degree in Electrical Engineering and an MA degree in Philosophy and Religion, with an emphasis in Buddhist Studies.
Find Me On:


Books by Richard Shankman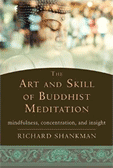 The Art and Skill of Buddhist Meditation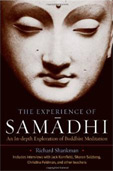 The Experience of Samadhi